Shirley's guide to Gauja National Park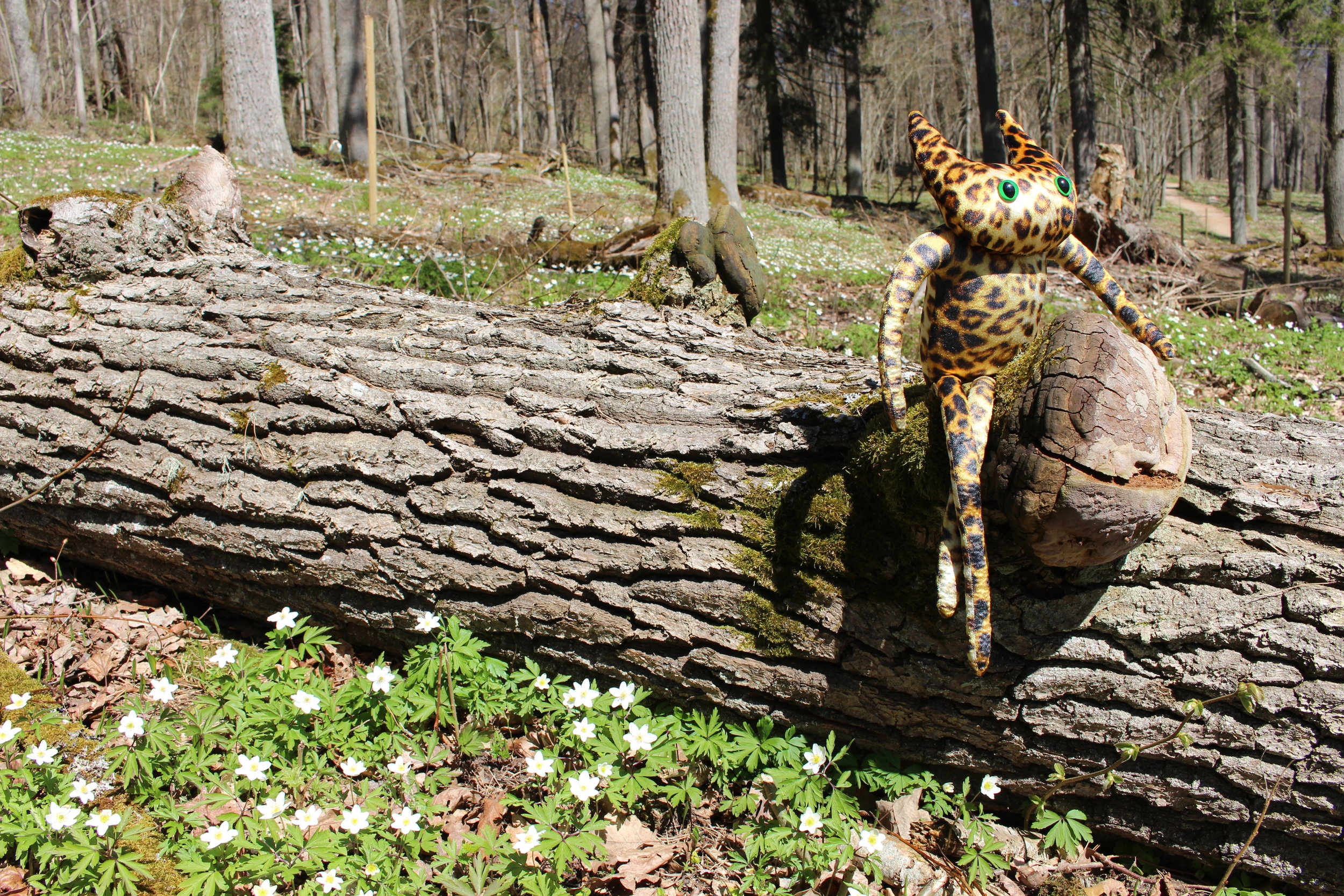 Shirley's guide to Gauja National Park
Wandering around the beautiful nature and writing some postcards is Shirley's antidote for homesickness.
Shirley really likes living in Latvia. She thinks it was the right decision for her, although every once in a while homesickness strikes. But she has figured out the perfect antidote: taking a stroll at Gauja National Park and stopping in her favourite spots to write postcards for the friends she left in Brighton.
Gauja National Park is the largest and oldest of the national parks in Latvia, and — lucky Shirley! — not too far from her home. It has great biodiversity and many picturesque views. It also has a few cultural and historical monuments.
Most tourists tend to explore one of the natural caves. The most popular ones seem to be either Gutmanala, the most spacious grotto in the Baltic states; or Kalejala, the longest. But Shirley usually doesn't go into them — she much prefers being outside, as her job running the cloakroom at her local nightclub already keeps her away from the sunshine more than she would like!
The park is also not shy on cliffs. Shirley still hasn't learn all their names, but most of them sit on the banks of the Gauja River or the Amata River, so it's not too hard to find them if the mood strikes. But her favourites are the reddish sandstone cliffs that can be admired on the banks of the Ligatne River.
Gauja National Park is really huge. There are over 500 cultural and historical monuments in the territory, including 19 ancient castle mounds, six Medieval castles and three towns. There are also churches, watermills, windmills… The list is very long. Shirley has been keeping track of everything she has already visited, and she is hoping to tick every single one of them off her list someday!
Out of the ones she has explored, Cesis Old Town has a special spot in Shirley's heart. You see, she is a big fan of Medieval history, and Cesis gives its visitors the opportunity to try their hands at ancient crafts and games, so Shirley felt like she had stepped right into the Middle Ages!
The park is also known for being able to get any adrenaline junkie's heart racing. There is freefall in a vertical wind tunnel, bungee jumping from a cable car, the highest climbing tower in Eastern Europe, and the bobsleigh track used by Latvian Olympic medalists.
And for those who like a bit of exercise, Shirley recommends one of the hikes — they are some of the most beautiful ones she has ever gone on — or maybe one of the cycling routes, although she is quick to point out they are not easy routes and you have to be a somewhat experienced cyclist to be able to enjoy them. In the winter, there are several downhill ski tracks and a handful of cross-country ones as well.
If you are not feeling too sporty, Shirley thinks one of the boat rides might be just what the doctor ordered. But most of all, Shirley is very into the cable car from Sigulda to Krimulda. She has taken the ride a few times and she thinks it is an absolutely unforgettable experience.
Today, though, Shirley is not going to engage in any of the activities. She is just going to enjoy the atmosphere, walk around, and find the inspiration to write a few postcards.